Long-term, Phantom Quality Assurance data for functional Magnetic Resonance Imaging from 13 3T research scanners
ONDRI and CAN-BIND Neuroimaging Platforms, Ontario Brain Institute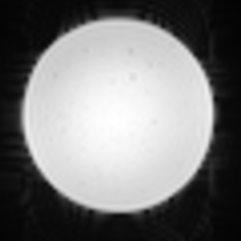 Function Biomedical Informatics Research Network (fBIRN) phantoms were scanned at monthly intervals for four years as a quality assurance (QA) measure to monitor between- and within-site stability in 13 magnetic resonance imaging (MRI) scanners participating in the multisite, longitudinal studies of the Ontario Brain Institute's (OBI) Ontario Neurodegeneration Disease Research Initiative (ONDRI) and Canadian Biomarker Integration Network in Depression (CAN-BIND) programs. Acquisitions were performed using the resting state functional MRI (rs-fMRI) sequence of the Canadian Dementia Imaging Protocol
(CDIP; www.cdip-pcid.ca)
. This open data release includes DICOM images from 629 resting state functional MRI (rs-fMRI) scans acquired from five General Electric, two Philips, and six Siemens 3T scanners (mean number of scans per scanner = 48.5), as well as QA summary results for each scan as derived from the fBIRN pipeline.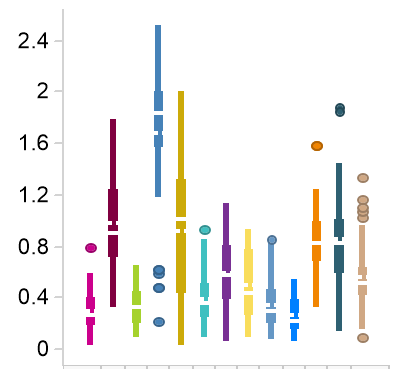 This project was funded by the Ontario Brain Institute
---
Neurodevelopmental Disorders Priority Setting Partnership
POND Network, James Lind Alliance, Ontario Brain Institute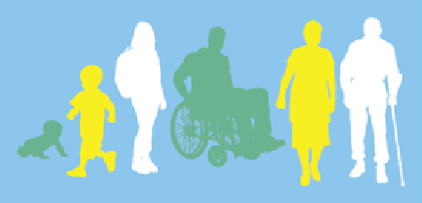 A Priority Setting Partnership for neurodevelopmental disorders was started between the Ontario Brain Institute, associated members of the Province of Ontario Neurodevelopmental Disorders (POND) Network, and the James Lind Alliance. This collaboration engaged the neurodevelopmental disorder community to identify questions that they think are the most important for researchers to address.
The data includes 1264 original questions submitted through a survey, 63 unanswered research questions generated from the original questions, and some de-identified respondent demographic data (i.e. type of respondent, associated diagnosis, and age range).
This project was funded by the Ontario Brain Institute
---

High Resolution Magnetic Resonance Imaging of Mouse Model related to Autism
Dr Jason Lerch, Dr Jacob Ellegood, Dr Mark Henkelman, POND Network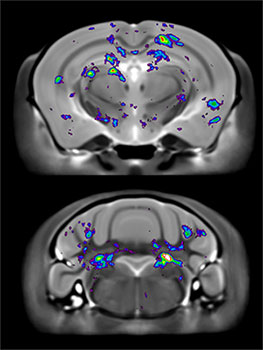 Drs. Jason Lerch, Jacob Ellegood, Mark Henkelman and their team at the Mouse Imaging Centre (MICe) at the Hospital for Sick Children have pioneered high throughput mouse brain Magnetic Resonance Imaging (MRI) to better understand how autism affects the brain. In collaboration with multiple international and national labs, the team is using MRI to phenotype multiple mouse strains with genetic mutations that are known to be associated with autism. These images capture the complex heterogeneity inherent in the autism spectrum and also identify key brain areas that are commonly involved across these mouse models. The MRI images provide whole brain coverage, and with advanced image processing and statistics, allow the determination of alterations in brain structure or microstructure to a resolution of 40-80 microns. This open data release includes 31 mouse models representing 23 genotypes from their ongoing study of 90+ mouse strains, which will continue to be shared in future releases.
This project was funded by the Ontario Brain Institute's POND Program, with support from Brain Canada and CIHR.
Data Profile
31 mouse models related to autism representing 23 phenotypes Anatomical scans collected on a 7.0 T MRI scanner, using T2 sequencing Raw and processed imaging data for 860 mice Volumetric measurements for 336 brain regions for each mouse